Testimonials
April 05, 2018
Hi Don,
Hope you re doing well. I got my beagle Benji from you in August 2015. He s doing really well, and attached is a recent picture of him.
Thank you so much, Amala Neelamraju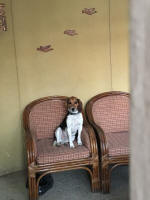 March 05, 2018
Hi Don,
I want to thank you for letting us have Scarlet. She will be 1 tomorrow and we are so grateful to have such a loving dog. She is very friendly and loves run and play outside. We couldn't be happier. We look forward to the years ahead!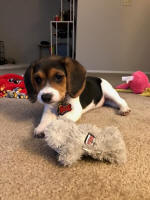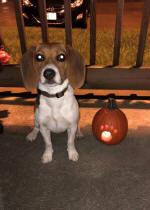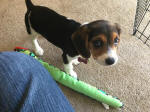 August 20, 2017

Hi Don,we got Ellie last July just dropping you a pic and let you know still amazing as to how smart she is.keep up the great work you do

Chris P.
May 22, 2017

Hello don it's been a while but I wanted you to see howie now and wanted to thank u for giving me a friend, companion, and family member. I want to thank u for your excellence with breeding dogs because I couldn't have asked for a better dog. HE IS PERFECT

Sincerely,
Jim Deuel
Tuesday, April 18, 2017

Don,

Thanks for making the process of getting our new pup a professional and well documented experience. It was very much appreciated. The kids are having an absolute blast with their new buddy Rusty.
Sunday, March 12, 2017
Hi Don, sending a picture of Buster and his step brother Boomer. Purchased Boomer spring of 2014 and Buster spring 2016. Both are top notch hunters that wont quit. Buster started barking on rabbits at 6 months old and at the end of the season was capable of running rabbits on his own. These are great dogs that were a good value. If your still in the business I will see you in about 7 years.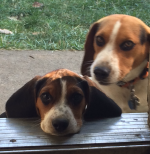 Hey Don, hope you're well! Wanted you to know, wrapping up the first season with both dogs! We got una a year ago and drue last summer, both from T-bone! These dogs are killer! Una did great solo last year and the addition of Drue has been great! We ran twice a week every week starting in October!! Here's a pic of my brother with both and Drues first rabbit and Una's unteen rabbit!
Thank you again!
Matt and Molly Smith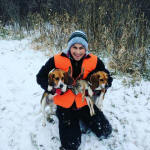 Hi Don, this is Chris Pallone, I bought a beagle the fourth of July from you and now at a little over 3 months old it's the best dog I've owned, we can't wait for rabbit season. Thanks for a great dog, we might be getting another beagle next year from you.

Hello Don,
What a joy Whiskey is to have in our family. He is a year old today! His official AKC name is Newman's small batch Whiskey! Thank you for such a good dog!!!!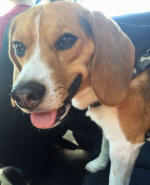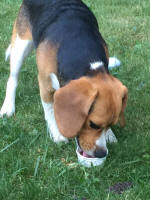 On June 25, 2016 Cherry had a litter and this is one of her pups. Her name is Myra. Her human, Stephen Lovalenti, trains & hunts with her all the time and we thought you'd enjoy a picture or two.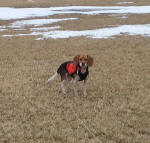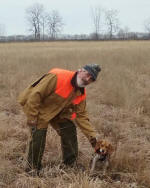 Saturday, March 12, 2016
I really can't tell you how impressed we are with this dog! My uncle has had quite a few dogs (I think we've talked a little about that) and even he's said how great this dog has progressed in a short time. She ran Thursday, Saturday and Sunday this week and ran a total of what we saw was 11 rabbits- he longest run being 3 full circles and about an hour and a half. I can't wait for the next one... she's a great product of what you produce! Keep it up!
Thanks! Matt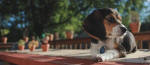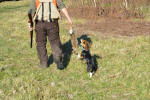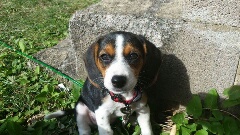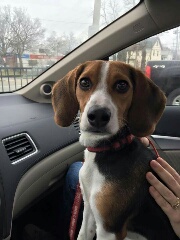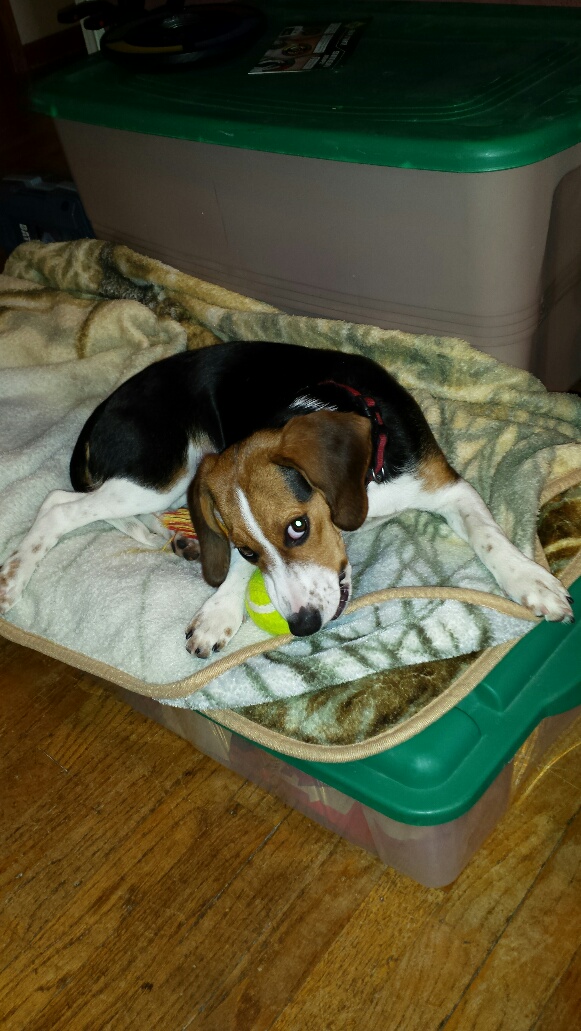 Feb 2016
Good Morning Don
My husband Paul and I met you last August. We are happy to say Minnie is doing great! She knows sit, shake, down, speak, etc. She is very well behaved. Loves the snow. Just a happy loveable dog. Just wanted to let you know she's doing great! Have a great day!
Sincerely
Paul and Suzie Stegall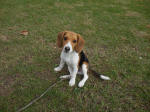 November 2015 He is such a joy. Margie Bova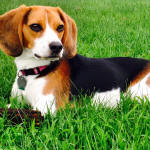 Don
This Bellah. We picked her up last July 28,2014. She was born June 8, 2014. She is a good dog.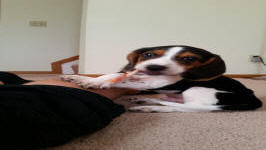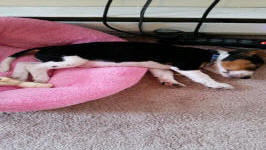 Hi Don!
We just wanted to thank you for our puppy Duke! We love him so much he is such a great dog and he has made himself pretty comfy here!
Thanks again
Tiffany and Dallas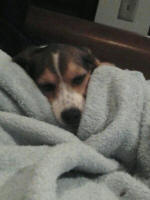 Just wanted to let you know that Ramsey is doing good as far as health n living a spoiled city life. Cant wait till he hits the 6 month stage n we can go hunting! Ramsey is by FAR the smartest dog n easiest to train dog I have ever had in my whole life. Thank you sooooo much for allowing us to have such a pleasure!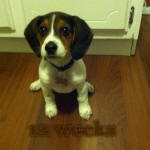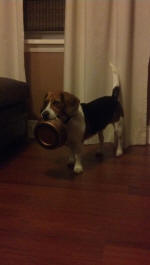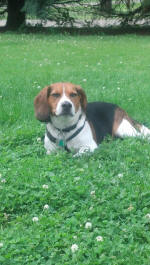 Hello Don,
We wanted to send a update picture of our beagle, Jett. He was born in Nov 2013 and his parents were T-Bone and Star. He is full of energy and healthy. The first pic is of him at 12 weeks old. The last two pictures of him were taken in the last week or so. Hope all is well in your neck of the woods.
Brandon and Jamie Bauer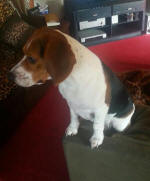 Sassy Sue at 10 1/2 months he's been a loyal companion, beautiful and a hell of a voice.
Thank you
Russell Hatten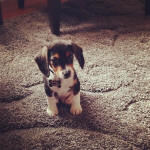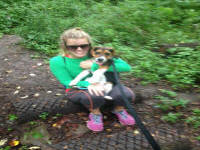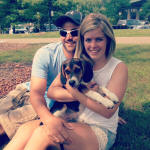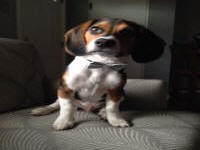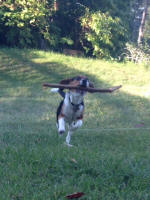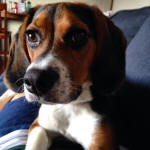 Hi Don,
We have had Thor for almost 6 months now. He is the best. He can sit, lay down, roll over, give high fives, and ring a bell to go outside! His tail is still very bent, but we love it. You asked us to send pictures of him so here is an update! The first picture is the day we brought him home.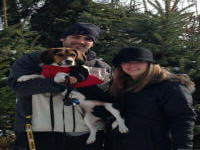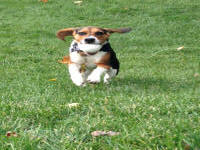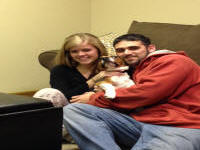 Hi Don,
Thor is doing great! Just turned 9 months! He has brought us so much happiness, mischief, fun, and lots of snuggles. We can't thank you enough for giving us the perfect puppy for our active life. He goes on 3 walks a day and plays fetch for hours. He also likes to go on hikes and trails on the weekends. He even helped pick his first Christmas tree!
Happy holidays!
Amanda, Brad, and Thor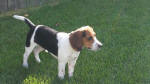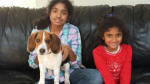 Hi Don,
We just wanted to share these photos of Rocky. He just turned 6 months old today. Rocky has brought great joy to our family. The girls adore him and take great care of him.
The Kuyilampara Family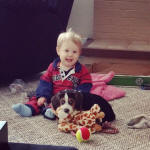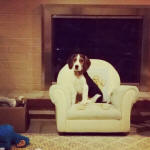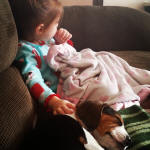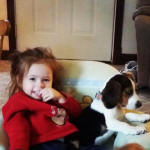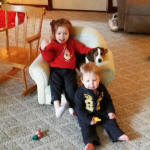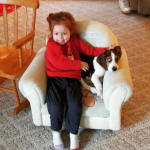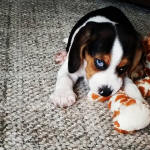 Hi Don!
Here are some pictures of Remi! We got the registration papers on Saturday! He is doing great and the kids love him! If you would like I can continue to send pictures to you as he gets older.
Thank you!
Courtney and Ashley Hall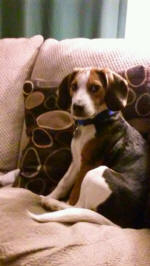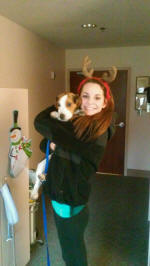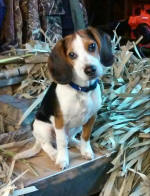 This is Radar. He was born on memorial day 2014. Nitros boy at about 7 months now.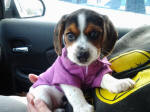 On her way to pet smart for her 1st visit. The angel that she is. Ha Ha not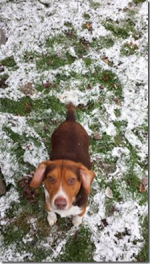 Best dog I ever owned. Thanks Don. He flushed 4 today. This season he has flushed 7 pheasant and run a bunch of rabbits.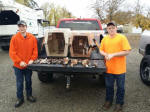 Hi Don,
Hope all well. Ruger went on his first hunting training day today and did well. He had fun and got on point a few times. Just wanted to let you know Ruger is doing great!
Tonya
Hunters Beagles ©Copyright 2011. All Rights Reserved.